The brotherhoods of Cieza visit the brotherhood houses of the Holy Week in Lorca.
---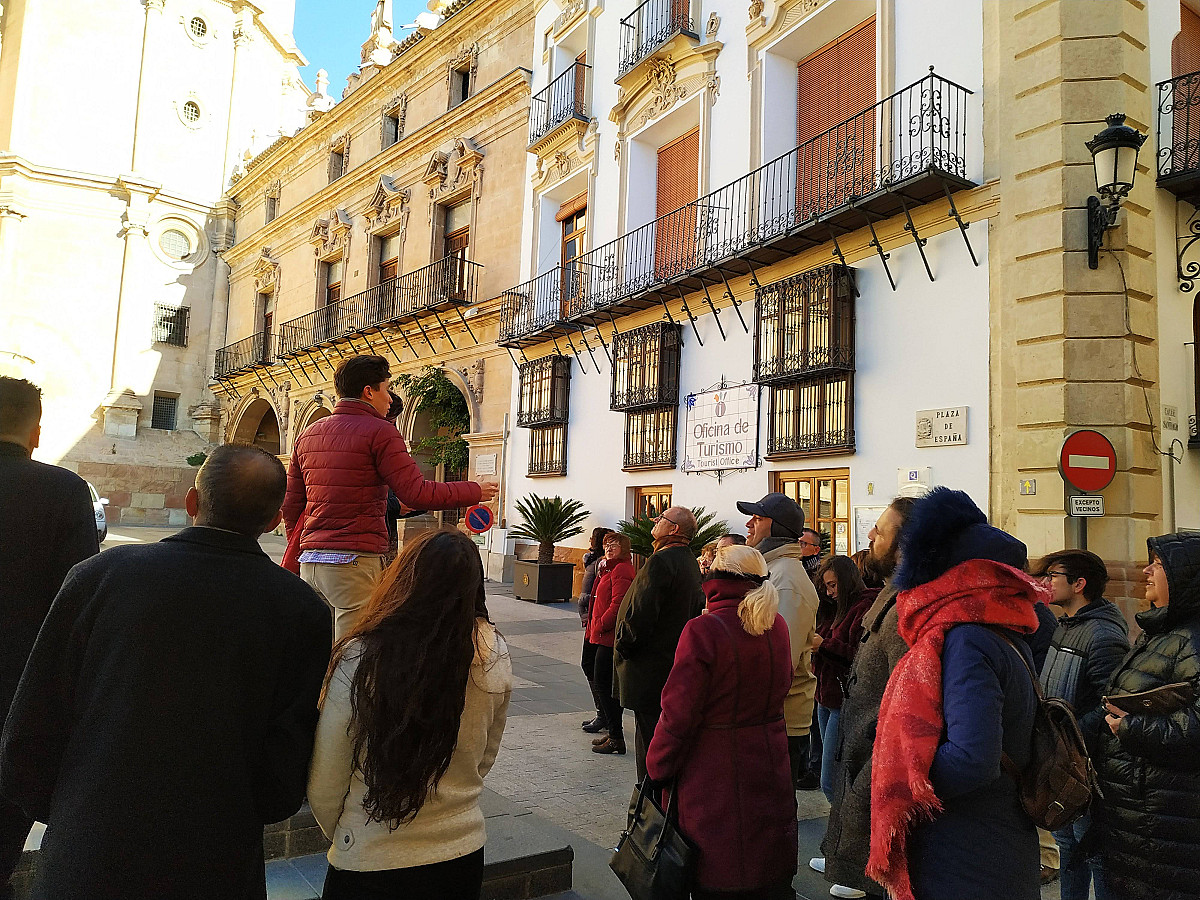 ---
On Sunday, February 3, two buses chartered by the youth, charity and training committees of Cieza's Holy Week visited the city of Lorca with the intention of learning more about its Holy Week and its rich heritage.
There they were received by a group of young people, who, very well organized, guided the group through the four brotherhood houses of the City of Lorca. The houses visited were Paso Morado, Paso Azul, Paso Blanco and Paso Encarnado. In each of them a guide awaited who, in an extraordinary way, were detailing the ins and outs and riches of their heritage. In the brotherhood houses, it was possible to observe the rich Lorca embroideries, wonders that have no comparison in beauty and difficulty in their execution; In addition, the images of their headlines and the rest of the images that procession in their Passion Week. In the house of Paso Morado, it was possible to observe in situ how the hands of its embroiderers work, showing their work live and the delicacy of how they do it.
The guides also explained the origins of their famous and international Biblical-passion parades and how they have become of international tourist interest.
After lunch, two tourist guides from the town showed us the old part of the town with great detail and anecdotes about what those streets contain.
After the visit, we started the trip to our town, with the good feeling of having learned a little about that Holy Week in Lorca that parades with such passion with its images and its embroidered jewels.