---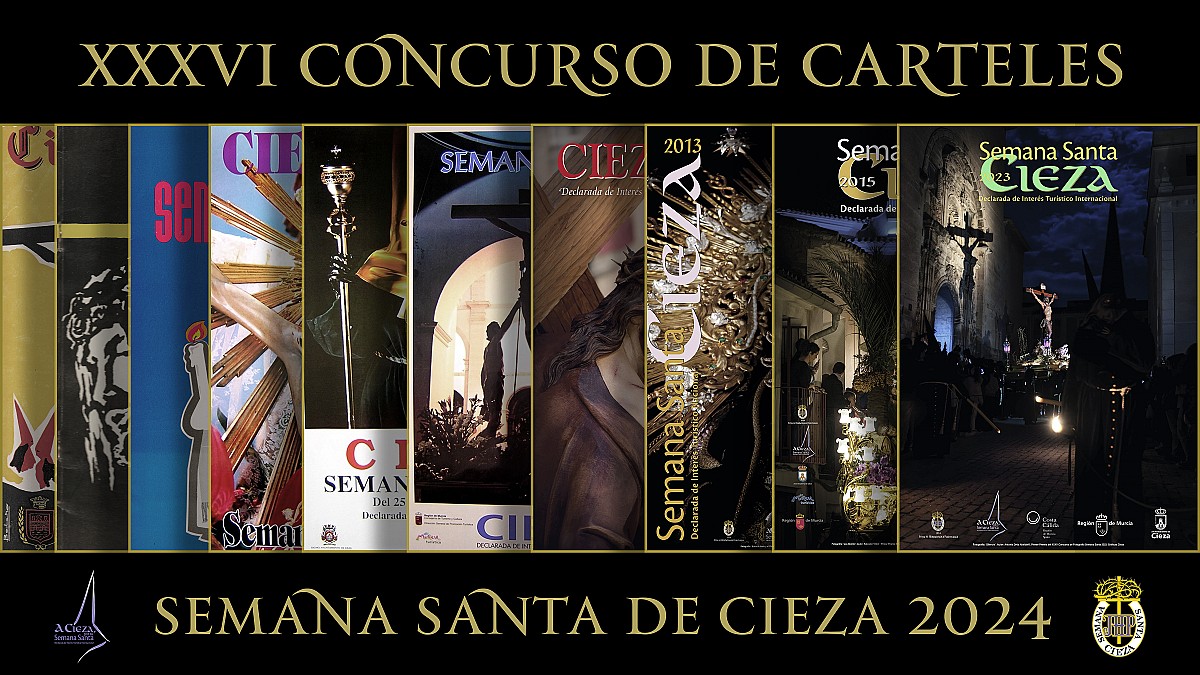 ---
This coming Saturday, November 11, at 7:00 p.m. at the House-Museum of Holy Week in Cieza, there will be the presentation of the works and the awards ceremony of the XXXVI Holy Week Poster Contest of Cieza 2024.
Also, that same day, on the YouTube channel of the Board of Passionate Brotherhoods, you can view: the video with all the posters presented and the video of the finalists. The first can be seen from 8:00 p.m., and the second at 8:30 p.m.
Composition of Alberto Carabias.